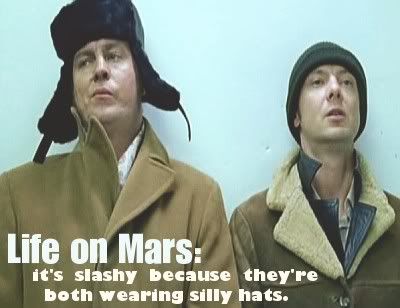 Actually, I have to say that I adore Sam/Annie, but Sam/Gene is horrendously compelling. I kind of imagine Mrs. Gene Hunt as Sam in drag. And then I try to laugh away the shame. X3

EDIT: Oh dear, there are more! This is too much fun. I could do this all day! But I won't. I'm not that cruel!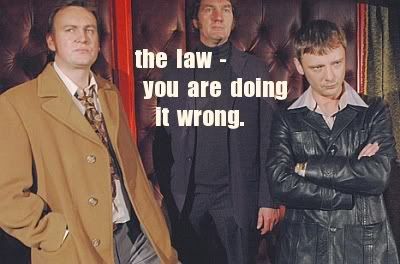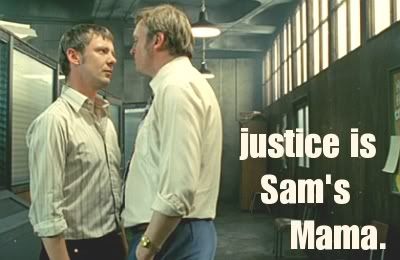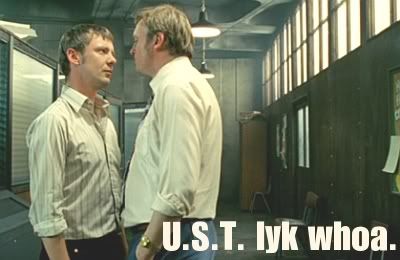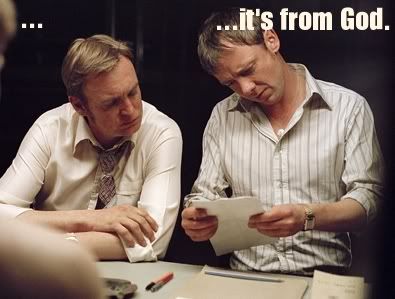 Aha,
A Bit of Fry and Laurie
cross-over! You knew I'd have to get them in somewhere. :P IT'S FROM GOD.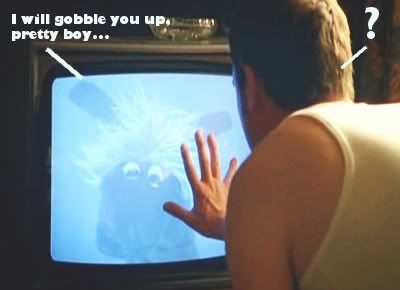 Annnnnd a
Doctor Who
cross-over too! I wonder if anyone's written a fic where Sam Tyler and Rose Tyler are related. Maybe they're cousins. Because all BBC programmes combine into one beautiful canon when we're not looking. Really. Brutus and Cassius go Bargain Hunting all the time.
I love how Gene looks like he's just puckering up.
I don't know what happened to Annie, Chris, Ray and all the other characters... They just didn't want to play, I suppose. ;____;